Bespoke Website Design Graphic Design XHTML CSS Flash SEO
Online Shops Bespoke Templates Multiple Gateways SSL
Programming ASP PHP CSS SQL ActionScript
Windows Hosting Packages From £50pa 100 MBit Connection W 2003
Linux Hosting Packages From £50pa 100 MBit Connection cPanel
Domain Registration .com .co.uk .net .eu .biz .tel .org
Our eCommerce specialists are here to help ensure your online sales strategy is a success. Our eCommerce team combines extensive website design experience with an in-depth understanding of online buying behaviour.
We will consider both your initial requirements and also your wider eCommerce aspirations before selecting the appropriate eCommerce solutions for your project.
Our eCommerce team will ensure your site is Search Engine Optimised, easy to use and beautifully designed.
For clients with specific eCommerce requirements we are able to develop a bespoke eCommerce application that will precisely match your specifications. We will help you to choose from variety features and functionality to help ensure that managing your online shop is as easy as possible.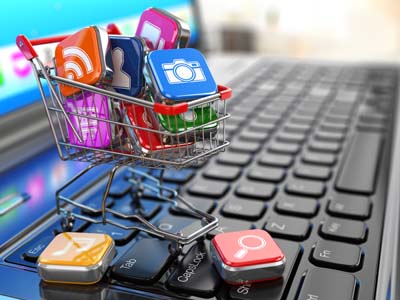 We know that repeat customers are cultivated by making the buying process transparent, simple and entertaining. We can also help you select which payment gateways should be offered to your customers.
For customers with close to typical eCommerce requirements we may recommend using an off-the-shelf eCommerce solution, for example 'Magento'.